History Pub: McMenamins Old St. Francis School in Bend
"Giving the Noose the Slip: An Analysis of Female Murderers in Oregon, 1854-1950." Presented by Jenna Barganski, Museum Manager at Clackamas County Historical Society.
Twenty-five women were convicted of homicide in Oregon between 1854 and 1950. During these years the majority faced all-male court and penal systems. As such, they were handled differently in accordance with various social, cultural, and legislative shifts relating to women's roles as citizens. This presentation will examine three distinct periods relating to these shifts.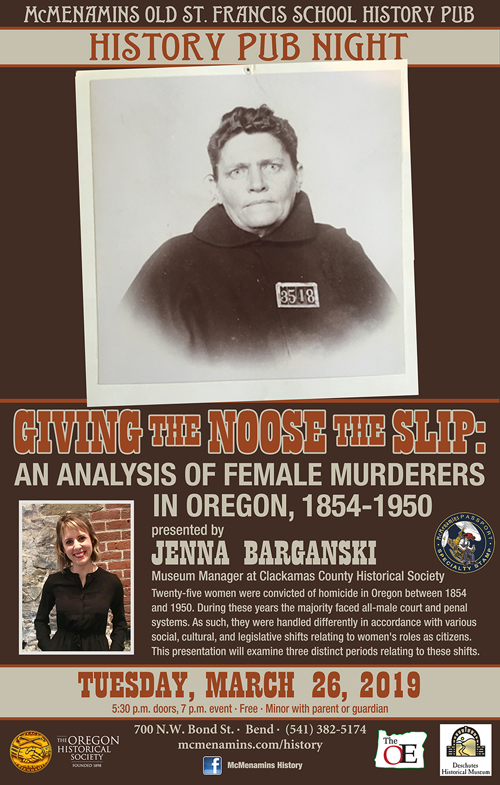 Date/Time
March 26, 2019 at 7 p.m.
Location
McMenamins Old St. Francis School
700 NW Bond Street
Bend, OR 97730