History Pub: McMenamins Old St. Francis School in Bend
"Insulting the President from Washington to Trump." Presented by Edwin Battistella. Battistella teaches linguistics and writing at Southern Oregon University. He is the author of six books including, Sorry About That: The Language of Public Apology.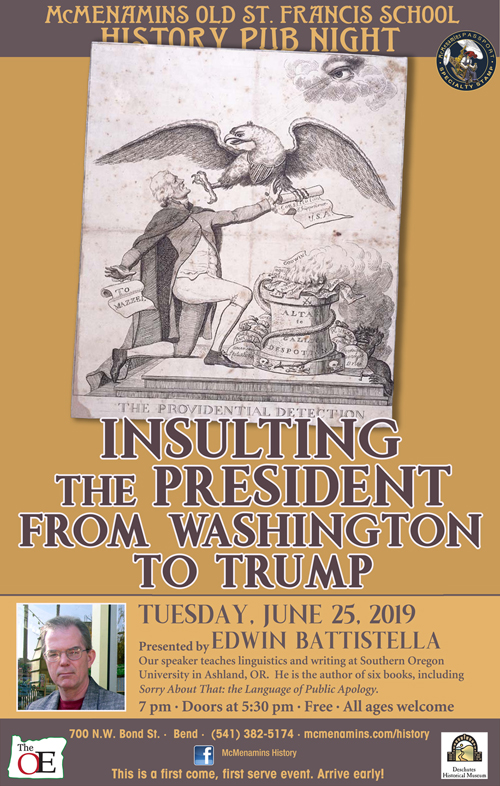 Date/Time
June 25, 2019 at 7 p.m.
Location
McMenamins Old St. Francis School
700 NW Bond Street
Bend, OR 97730