History Pub: McMenamins Old St. Francis School in Bend
"Lost Ski Areas of Oregon." Presented by Steven Stenkamp, long-time Bend resident and skier.
Join us for a statewide review of alpine ski areas that have come and gone, including Taft Mountain, Sky Trail, Idlewild, Little Alps and many more.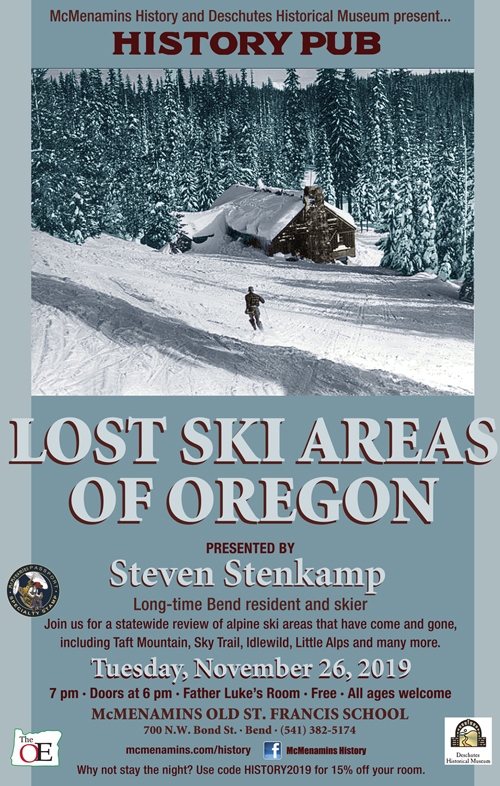 Date/Time
Nov. 26, 2019 at 7 p.m.
Location
McMenamins Old St. Francis School
700 NW Bond Street
Bend, OR 97730