History Pub: McMenamins Old St. Francis School in Bend
"We Go Up: A History of Mountaineering and Mazamas." Presented by Matthew Brock, Library and Historical Collections Manager at the Mazamas and Matthew Cowan, Archivist for Photography and Moving Images at the Oregon Historical Society.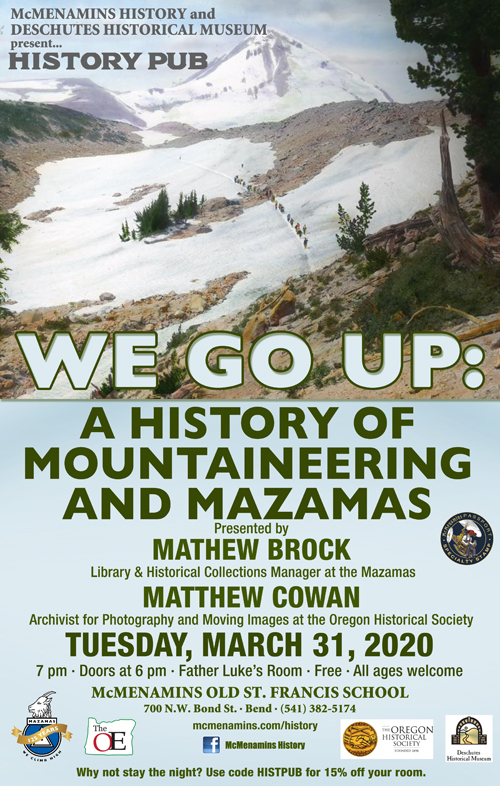 Date/Time
March 1, 2020 at 6 p.m.
Location
McMenamins Old St. Francis School
700 NW Bond Street
Bend, OR 97730