History Pub: McMenamins Old St. Francis School in Bend
"Robert Sawyer, Conservation, and the Making of Central Oregon." Presented by Bill Lang, Emeritus Professor at Portland State University.
Robert Sawyer was 32 years old when he came to Bend in 1912, within five years he had purchased the Bend Bulletin, a publication that gave him a platform for his views on Central Oregon for 26 years. An opinionated and forceful newspaper editor, Sawyer was conservative to his core, but also a dedicated environmentalist and defender of federal forests. In no small way, Sawyer helped shape the human and natural environments of Central Oregon.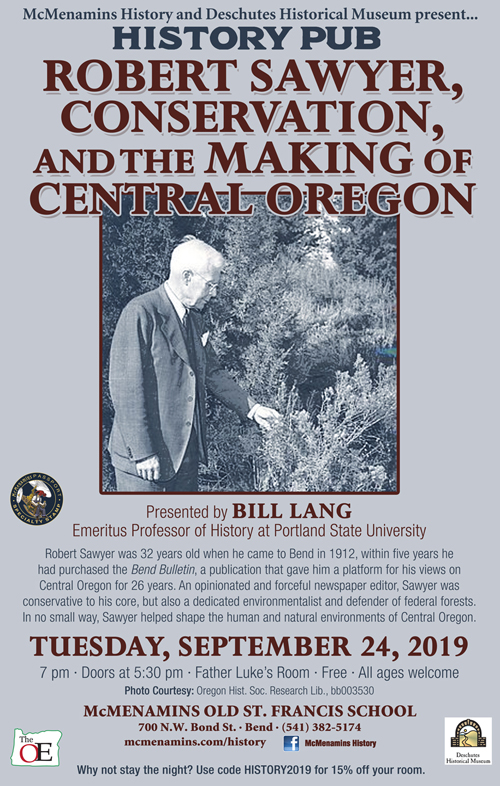 Date/Time
Sept. 24, 2019 at 7 p.m.
Location
McMenamins Old St. Francis School
700 NW Bond Street
Bend, OR 97730