History Pub: McMenamins Old St. Francis School in Bend
"William O. Douglas: Liberty and Wilderness." Presented by John Concillo.
Supreme Court Justice Douglas was a beacon for the preservation of wild places and individual freedom, by word and by example. Liberty and Wilderness weaves Justice William O Douglas's life and writings in the context of wilderness and its importance to the human condition. Join us for a presentation, followed by a short documentary screening and Q & A with film producer and writer John Concillo.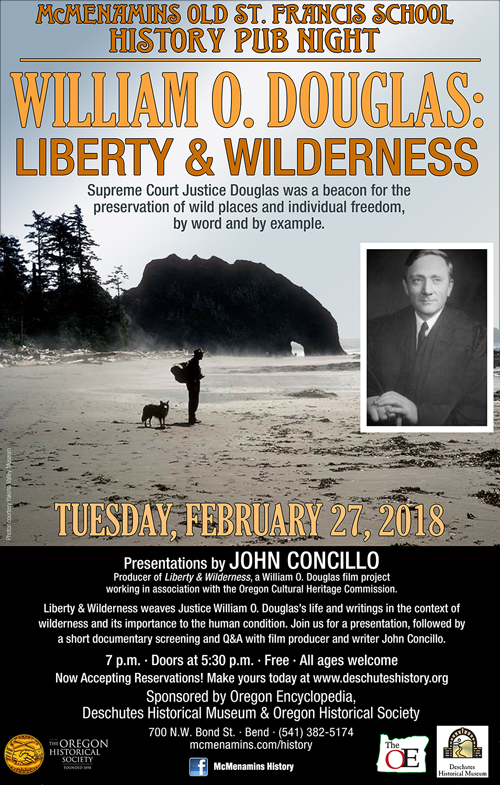 Date/Time
Feb. 27, 2018 at 7 p.m.
Location
McMenamins Old St. Francis School
700 NW Bond Street
Bend, OR 97730