History Pub: McMenamins Old St. Francis in Bend
"An Irishman in Oregon: Father Luke Sheehan's Lasting Legacy in Bend." Presented by McMenamins Historian, Kerry Conroy.
In 1910, Father Luke Sheehan traveled from Ireland more than 3,000 miles across the Atlantic Ocean and then another 2,700 miles across the United States to arrive in Bend, Oregon, in the middle of the winter. Hear about his journey, his mission, and his legacy that thrives today in Central Oregon.
Now accepting reservations. Make yours today at www.deschuteshistory.org.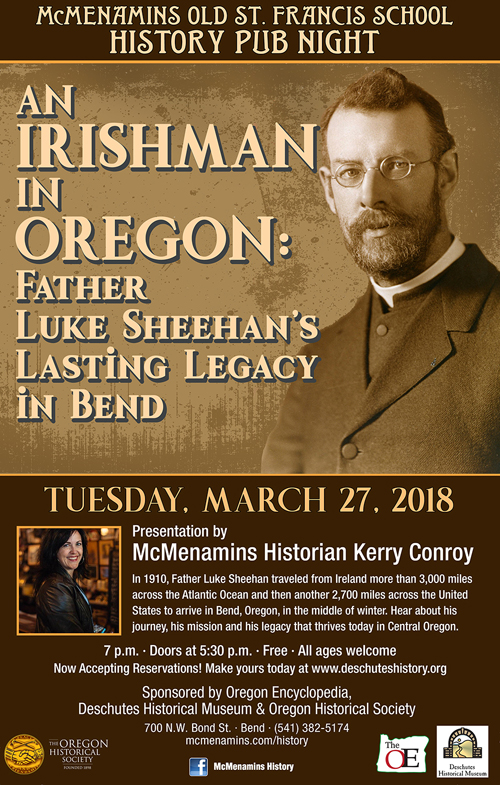 Date/Time
March 27, 2018 at 7 p.m.
Location
McMenamins Old St. Francis School
700 N.W. Bond Street
Bend, OR