History Pub: McMenamins Old St. Francis School in Bend
"St. Charles' 100 Years of Providing Care for All." Presented by Todd Shields and Rick Martin.
In 1918, the story of St. Charles began when the first hospital in Bend officially opened on the banks of the Deschutes River. Join us to hear how this hospital evolved from five Sisters of St. Joseph on a mission to provide healthcare to a raw logging town, to the regional health system it is today.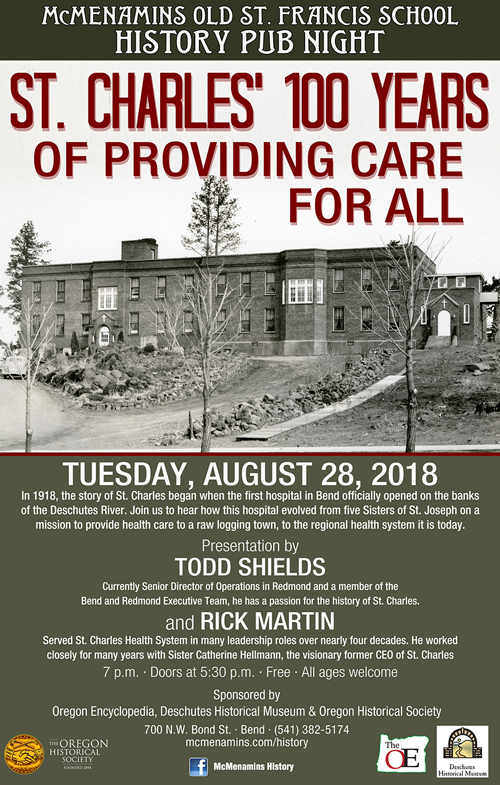 Date/Time
Aug. 28, 2018 at 7 p.m.
Location
McMenamins Old St. Francis School
700 NW Bond Street
Bend, OR 97730