An Authoritative and Free Resource on All Things Oregon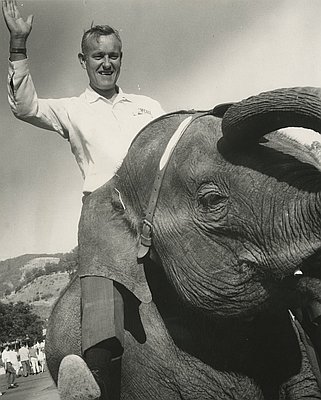 "A Symbol of Home": The Environmental and Political Legacy of Tom McCall in Oregon. A digital exhibit.
Famous for his forceful language and political skill, Governor Tom McCall has remained the name and face of Oregon's remarkable legacy of environmental lawmaking. His environmental efforts were not the earliest in the state, nor were his achievements his alone; but he provided people with a compelling and ambitious narrative that emphasized citizen responsibility to protect the land and its resources. The Oregon Historical Society preserves thousands of documents, images, and sound recordings connected to McCall, many of which are now available in the exhibit; and the Oregon Encyclopedia worked with historians and experts to publish new scholarship on the governor, providing insights into the people and events that shaped his legacy.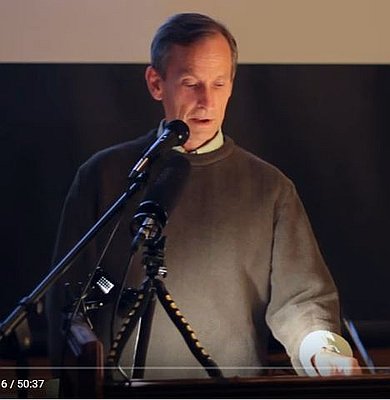 Oregon History 101: "How the Donation Land Act Created the State of Oregon," presented by Dr. David Johnson
The Oregon Donation Land Law, passed by Congress in 1850, divided land into square plots that are still visible on the western Oregon landscape. The law allowed for white males and married women to claim 320 acres of free land, which helped spur the westward resettlement of European Americans to the Oregon territory and had lasting impact on the economic, political, and cultural development of the state. Professor Johnson will discuss how the Donation Land Act of 1850 initiated a land rush to Oregon, hastened the European American conquest of the territory, and—by virtue of the sheer size of the Donation Land claimant population—influenced almost every aspect of the region's subsequent transformation into a U.S. territory and state. David A. Johnson is a professor of history at Portland State University. His field of expertise is United States social and intellectual history.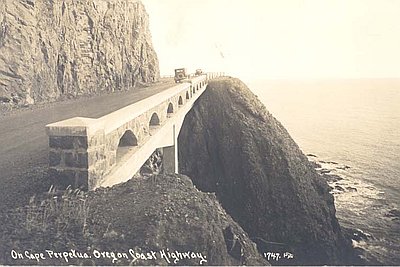 This Month in Oregon History: April is Tax Month
Things We Bought Together, Things We Own Together "I will begin today with a commitment to invest in and enhance Oregon's human assets and Oregon's natural assets. And as I work for a better Oregon, I don't want you cheering me on from the sidelines. Oregon's future is not a spectator sport. We're all in this together. This is our time." --Gov. Barbara Roberts, Inaugural Address, January 14, 1991.
---
Upcoming Events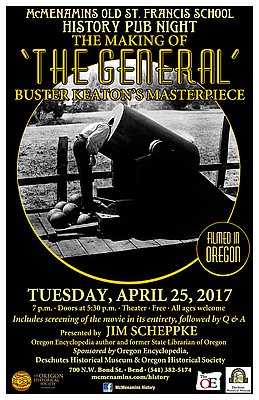 The OE History Pub in Bend
April 25, 2017, 7 p.m. "The General." Buster Keaton's Masterpiece. Presented by Jim Scheppke, Oregon Encyclopedia author and former State Librarian of Oregon.
at McMenamins Old St. Francis School, 700 NW Bond Street, Bend
"The General." Buster Keaton's Masterpiece. Presented by Jim Scheppke, Oregon Encyclopedia author and former State Librarian of Oregon. The program includes a screaning of ...
More Details...
---
---
Welcome to the award-winning Oregon Encyclopedia
Western History Association, Gene Autry Public History Award, 2012.
AASLH American Association of State and Local History, Leadership in History Award, 2011.
NCTE logo National Council of Teachers of English, Multicultural Program Award, 2009.
---
OHS Digital History Projects
In addition to The Oregon Encyclopedia, OHS Digital History Projects include the Oregon History Project and the Oregon TimeWeb.
---
The OE is Green!
The Encyclopedia's editorial process is completely paperless— our authors and editors use a one-of-a-kind online workshop developed by Portland State University. We've published hundreds of authoritative entries on Oregon history and culture without hurting a single Douglas-fir. Donate your green to The OE and keep us—and the trees— growing.
---
Additional Funding
This project has been funded in part by the Oregon Heritage Commission and the Oregon Cultural Trust.
---
---
LSTA Libraries as Community Resources Meetings, made possible by a grant from the Institute of Museum and Library Services to The Oregon Encyclopedia.