An Authoritative and Free Resource on All Things Oregon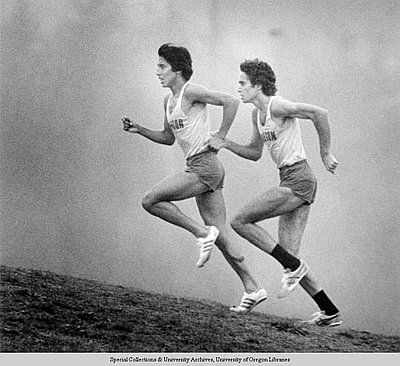 Oregon in the Olympics
Because we're already missing the Summer Olympics and eagerly waiting for the 2016 Paralympics to begin, The OE has compiled a list of Olympians from Oregon to get us through the interim. Hundreds of Oregon athletes have competed in the games; here are just a few.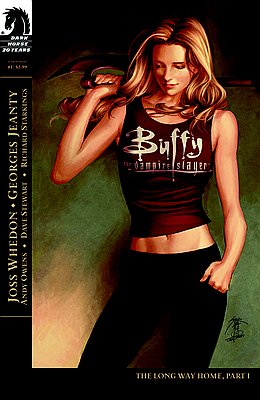 Dark Horse Comics, by Steve Duin
Born of a maxed-out credit card and a passion for creator rights, Dark Horse Comics of Milwaukie, Oregon, has transformed the creative landscape in the Pacific Northwest, turning the Portland area into the country's largest community of cartoonists and graphic artists outside of New York. Dark Horse was founded in 1986 by Mike Richardson, who had opened a small chain of comic-book stores in the early 1980s on the strength of that credit card. Frustrated that the market had little to offer other than the usual super-hero fantasies, Richardson and Randy Stradley decided to publish comics aimed at more mature readers and—in a novel break with industry traditions—offer the creators full ownership of the material.
This Month in Oregon History: Animals in Oregon
Salmon, Packy the Elephant, Nutria, Oregon Zoo, Mel Blanc (What's Up, Doc?), Rattlesnakes, Keiko, Florence Merriam Bailey, Beaver, Western Meadowlark, Oregon Junco, Klamath Midge, Appaloosa Horse Breed, June Hogs, Wild Horses
---
Upcoming Events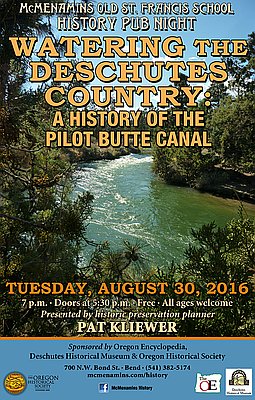 The OE History Pub in Bend
Aug. 30, 2016, 7 p.m. "Watering the Deschutes Country: A History of the Pilot Butte Canal." Presented by Pat Kliewer
at McMenamins Old St. Francis School, 700 NW Bond Street, Bend
"Watering the Deschutes Country: A History of the Pilot Butte Canal." Presented by Pat Kliewer, Historic Preservation Planner.
More Details...
---
---
Welcome to the award-winning Oregon Encyclopedia
Western History Association, Gene Autry Public History Award, 2012.
AASLH American Association of State and Local History, Leadership in History Award, 2011.
NCTE logo National Council of Teachers of English, Multicultural Program Award, 2009.
---
OHS Digital History Projects
In addition to The Oregon Encyclopedia, OHS Digital History Projects include the Oregon History Project and the Oregon TimeWeb.
---
The OE is Green!
The Encyclopedia's editorial process is completely paperless— our authors and editors use a one-of-a-kind online workshop developed by Portland State University. We've published hundreds of authoritative entries on Oregon history and culture without hurting a single Douglas-fir. Donate your green to The OE and keep us—and the trees— growing.
---
Additional Funding
This project has been funded in part by the Oregon Heritage Commission and the Oregon Cultural Trust.
---
---
LSTA Libraries as Community Resources Meetings, made possible by a grant from the Institute of Museum and Library Services to The Oregon Encyclopedia.